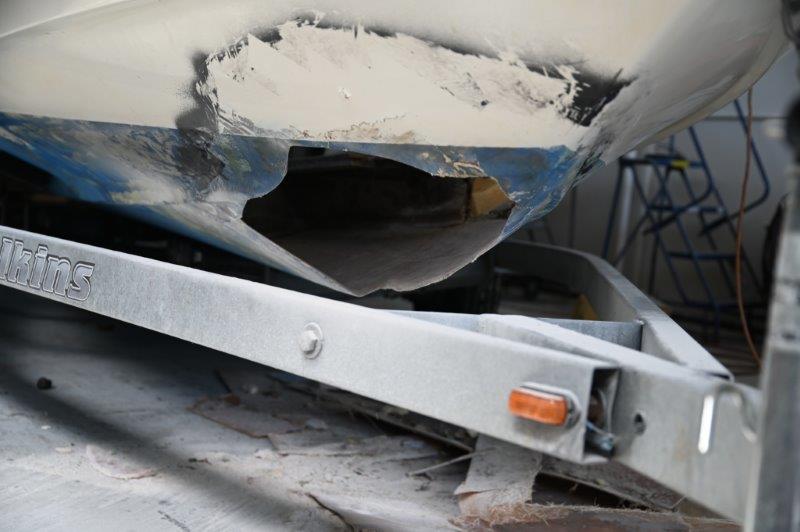 Rock Vs. Boat. Clearly, the rock won. How do you repair this?
This was pretty significant damage to the boat hull, and without insurance, the cost of repair would have exceeded $10k. You would have to ask yourself, is the repair worth it?
It's always advisable to carry insurance, for plenty of reasons, the most obvious being – What if you and your family were ejected from a run-in with a rock? Protection and safety are always the priority here. And, watercraft are expensive, and you never what you might run into. Hull damage happens quite often.
Since we have decades of experience working with insurance companies, we can accurately bid project repairs pretty quickly, and handle the claim on your behalf. This will expedite the process and ensure the claim is handled correctly.
For this repair, Elias had to remove the floor to access the hull. As you will see from the images, Layers of fiberglass were professionally applied in order to achieve an excellent result. You would never know there was damage by looking at it.
After sanding the fiberglass repairs, a new floor was cut and replaced, then more fiberglass and epoxy was applied. Once the fine sanding was completed, the boat was gel-coated in our paint booth.
Elias is our resident expert in boat and fiberglass repair, and he completed this entire restoration within a few weeks.