TOP 10 THINGS THAT GO WRONG WITH TRAILERS
A lot can go wrong with your trailer, and you won't even know it! Here are the top 10 things that should be checked at least once per year, or following a trip. You don't want to incur unnecessary expenses on trailer repairs or parts replacement and you never want to get stranded. Improper use, installation or lack of maintenance can result in failure, and the impacts could be much larger than you could imagine. Here are the most commonly overlooked issue with trailers: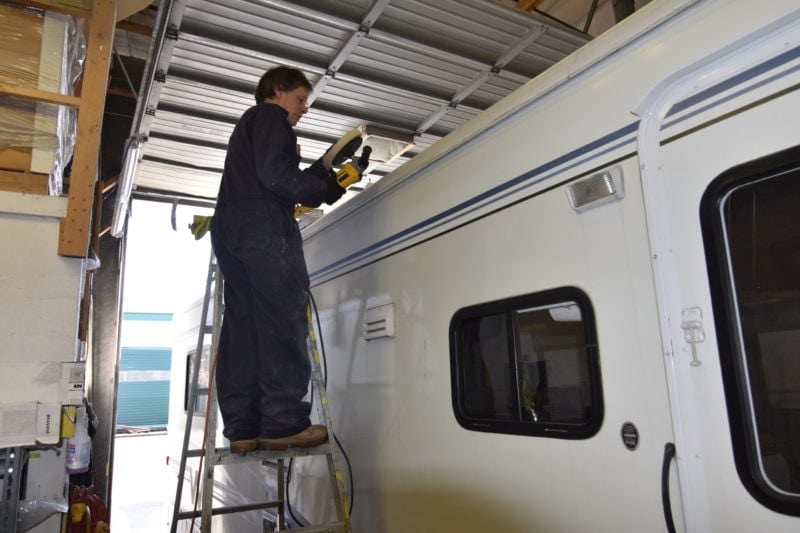 Roof Leaks – Seams Leak, and sooner than you expect. This can cause serious rot in the substructure of the roof.
Tires blow out. This is quite common and causes extensive damage as the tire acts like shrapnel and destroys everything around it. We see this weekly on travel trailers.
Improper hitch set up. Too much weight forward or aft. Not the proper weight distribution will wear the suspension down very quickly.
Wheel bearings not maintained regularly. When you see a trailer on the side of the freeway, it typically is because the wheel bearings froze and caused serious overheating. Re-Pack your wheel bearings every two years or 5,000 miles.
LP (Propane) system issues due to lack of maintenance. Regulators fail over time. This causes a decrease in pressure for your appliances and they will not work properly. LP systems should be checked and certified annually for leaks.
Freezing causes damage to water pipes and water heaters. Lots of water where you don't want it and a mess to clean up. Make sure you have adequate heat in the winter so your pipes don't freeze.
Dead batteries will leave you stranded. Know your charging system and keep the batteries on a trickle charger when not using your rig.
Electrical system failure. Control boards, fuses, fused links, electrical connections. These can loosen up significantly from road vibration and hunting down the culprit can be a time-consuming task.
Improper holding tank maintenance. The valves need to be lubed properly and kept in good working order. Replacing a stuck valve on a black tank is the messiest job you will ever have.
Furnace failure. Regulators, control boards, thermostats all fail. If you have had 15 years of good use from your furnace, don't spend a lot repairing. Replace the furnace.
If you have doubts about how these parts are installed or working, don't ignore the warning signs. You may discover it's in excellent working order. Now your mind is at ease and you can focus on packing for the trip! Learn more about trailer services and monthly specials.
Get in touch, and let us know how we can help. (360) 993-4295